Signup Now
Fill in this form to get a FREE Quote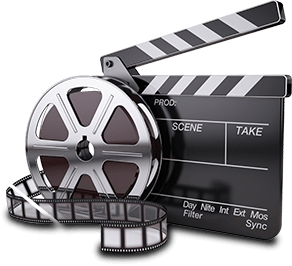 Increase your Conversion Rate up to 80% with
Custom Animated Videos
Highly Engaging Videos that Fascinate your Audience & Guarantee Better Responses
Start your Project Now
Award Winning Designers
Industry Specific Designers
24/7 Design Consultancy
100% Money Back Guarantee
Unlimited Revisions
Appreciated Across the Globe for Quality Design Services
More than
65000+
Satisfied Customers
Over 7 Years of Experience in the Online Design Industry
Stunning Animated Videos for Businesses that want Results
Video is the best possible way of engaging people visually. Our expert animators are skilled at creating animated videos that connect the audience. An animated video is an effective tool for advertising your products and services. Moreover, animated videos are very handy when it comes to web traffic generation. A research shows that animated videos enhance the level of commitment and trust in a service, and increase the conversion rate and ROI to a great extent.
We Believe in Diversity & Perfection
Outshining industry standards with custom animated videos in diverse categories
2D Animated Videos
Sequence consecutive images and stimulate motion through 2D animated videos. These videos displaying images frame by frame in a gradual progression.
Explainer Videos
Engage your audience to new product/ services and create impactful messages via explainer videos. These videos help you brief or introduce your product to the audience.
Whiteboard Animation
Convert your message into an impressive and illustrative whiteboard animated video. Whiteboard illustrates your messages by means of storyboard and animation.
Promotional Videos
Connect your audience to new discount offers and promotional deals through animated promotional and teaser videos. We help you advertise your product effectively.
Product Demos
Engage new audience or re-connect your target customers through animated product demos. We help you make your product/ service brief more impressive and impactful.
Motion Graphics
Use video footage and animation to create motion illusion through striking motion graphics. These videos are synchronized with audio for use in multimedia projects.
Animation Packages that Provide the Greatest Value
From Conceptualizing, Scriptwriting, Storyboarding & Animating, We offer Comprehensive Animation Packages
1500+ Animated Videos by Award Winning Animators
We´ve helped Thousands of Businesses get their Message across more Effectively
A Holistic Approach to your Animated Video Project
From Script Writing to Complete Animated Videos, we ensure Perfection on Every Step
1
Research & Script
Writing
Based on the brief that you provide us, our team of experts conducts extensive research on your video project. Our creative and imaginative script writers create spectacular content keeping your brief in mind.
2
Story
Board
A video without story board is like a song without melody. The story board contains visually alluring graphical representations and illustrations according to the finalized script. You can provide your feedback on the story board, and then we´ll alter it the way you like.
3
Voice Over &
Narration
You have the freedom of choosing the voice over between a male and a female. And not only that, we´ll also take care of your accent and narration requirements. Irrespective of the location of your business, we can provide you with any voice over that suits you best.
4
Animation
Finalization
Once we are done with the voice over and story board, our expert animators will bring your animated video to life with their skills and expertise. We guarantee 100% satisfaction in everything we do, from character animation to graphic illustration and more.
What our Clients Say
Witness what our clients have to say about our outstanding services
Infinity created my animated video exactly as I wanted. I couldn't have asked for a better video. My experience with Infinity team was just amazing. The professionals were very supportive and took all my views into account. I am fully satisfied with their work.

Vicki E. Henley
I have worked with many service providers, but Infinity Logo Design is the best I have come across so far. I was very pleased to see how my animated video turned out. Moreover, the quality of service Infinity Logo Design provided was just mind-blowing.

Mary R. Smith
I was really surprised to see the initial draft of my video, in a good way of course. The quality of animation they provided was just out of this world, and that too with a blend of creativity and originality.

John R. Vickers
I have never been soo amazed before until the moment I witnessed my video for the first time. It truly was a work of art. Infinity Logo Design truly is a company worth working with.

Rafael G. Becnel
Awards & Recognitions
We have been bestowed with many Awards following our exceptional Achievements in the industry
Leonard Roe, one of the Infinity Logo Design´s finest animators, was honored with the Anni Talent Award 2009 for his marvelous work.
In the Category of animated videos, Infinity Logo Design was presented with the Best Animated Video Award 2010-2011.
Infinity Logo Design succeeded in landing the Video Fest Award 2011 in the category of Animated Videos proving its expertise once again.
Infinity Logo design also proved its standing in the 3D world by winning the 3D animation award in the year 2008-2009