Signup Now
Reserve this Offer Now for Later Use

ECOMMERCE WEBSITES
BY AWARD WINNING DESIGNERS
Established Online Businesses
for Over 600 Companies Worldwide
START NOW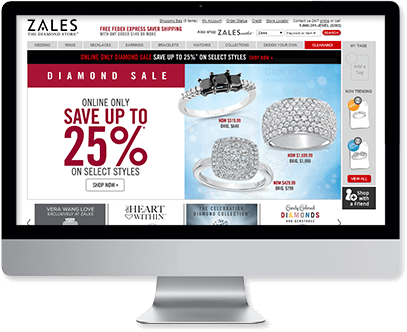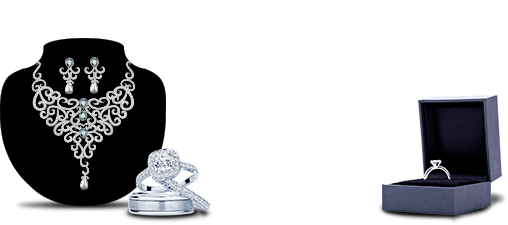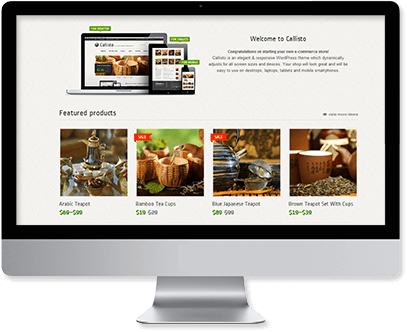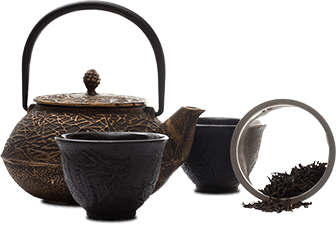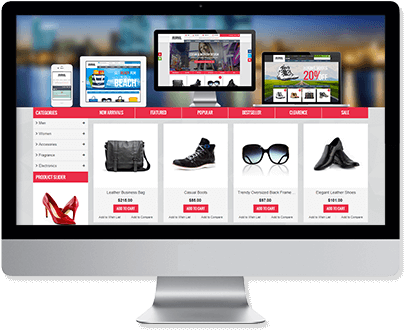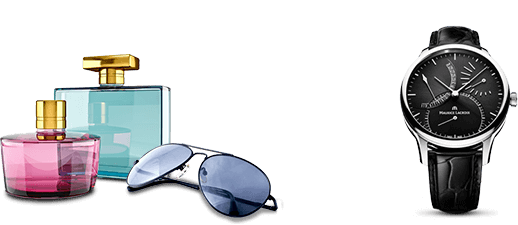 Award Winning Designers
Industry Specific Designers
24/7 Design Consultancy
100% Money Back Guarantee
Unlimited Revisions
More than
65000+
Satisfied Customers
Appreciated Across the Globe for Quality Design Services
Over 7 Years of Experience in the Online Design Industry
Complete Ecommerce Solution
An ecommerce website should be no less than a marvel, attracting and engaging customers to such an extent that they eventually buy your product. We understand the notion and technicalities of creating and designing an ecommerce website to the very core, and thereby have developed expertise in online store development, CMS, Merchant Integration, shopping cart mechanics, Payment API integration, secure server and more. Trust us, and we'll make your online dream come true!
Ecommerce Web Projects
Working with Best Designers in the Industry, We Create Immaculate Designs that Speaks for Itself
Our Services
Everything you need to kick start your ecommerce website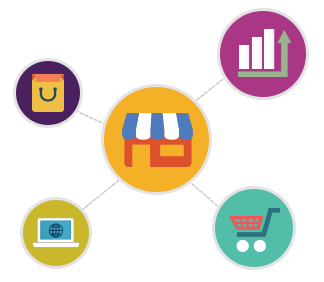 We make sure that the online store is user-friendly and smooth, and has a responsive web design so that you can get the most out of your ecommerce website. We make online shopping easier and fun by integrating great plug-ins and widgets. Moreover, to add more the attractiveness of your website, we offer options such as unlimited Product Categories, easy Product Search, Product reviews, digital product support and more.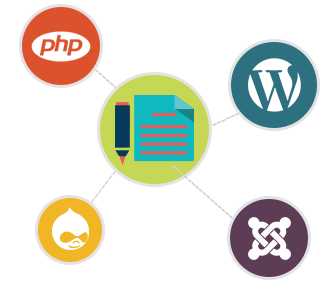 We incorporate CMS into our websites which enables you to update and alter your website whenever you feel like doing so without the hustle of chasing down a professional. Our Web Developers have mastered the art of CMS integration in all kinds of websites including Drupal and Wordpress, and the built-in Analytics that come with our website help in evaluating a website's performance and effectiveness to its very core.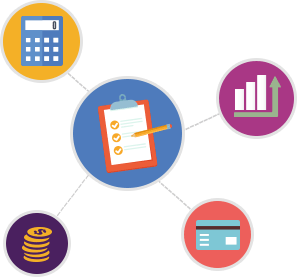 One the most distinguishing features that we offer is that we provide easy and secure online transaction gateways with every ecommerce website which enables quick electronic payment. An Ecommerce website can't function without the availability of a Merchant account. The integration of a website Bank authorized account allows you to accept major credit cards, electronic checks, etc.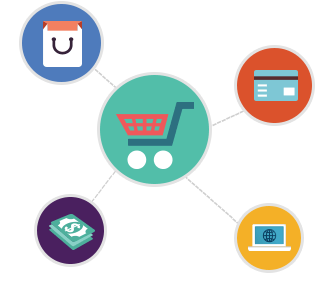 Every e-business wishes to offer a seamless, unique, unforgettable and welcomed experience to its visitors. But to have such an online store you need professional web developers who are experienced in the field. At Infinity Logo Design, you can find highly skilled web developers who specialize in designing customized Magneto and Open-cart plug-in. we ensure that your online shop is smooth and easy-to-navigate.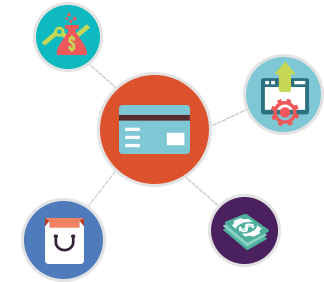 Infinity Logo Design specializes in making online shopping a safer and easier choice for the customers. We are experienced in combining POS, CRM, Inventory Management and Financial Management to ensure safe online money transactions. We revolutionize e-business with our new and innovative technology.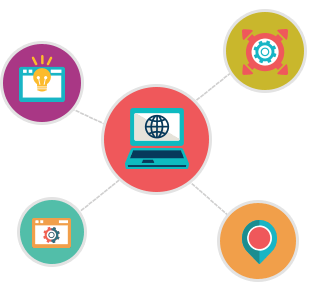 We make sure that the information from the website is sent through a secure portal so that you don't have to worry about the vulnerability of your website to Hackers. An ecommerce website collects sensitive information from the customers, so our web developers ensure that the best security systems available are being integrated into the website. This feature reassures customers that you are truly concerned about the security of their personal and sensitive information.
Our developers make sure that your ecommerce website comes with a customized and extensive admin panel that empowers you to manage every facet of your online shop from a single user interface to group accounts, saving ample time and money. Our developers are expert in developing streamlined operations which gets complex tasks done quite easily and quickly.
Affordable Web Design Packages
Experience the industry's best deals at 70% Discount with 100% Money Back Guarantee
Custom Web Design & Development Solution
Ecommerce Bundle Package
Complete Ecommerce Website

2 Design Concepts

1 Year Domain Name

20 Stock Photos

Unlimited Categories

Unlimited Products

Easy Product Search

Products Reviews

Discount Coupons

Customers' Registration

Wish List

Merchant Integration

Multiple Sales, Inventory & Product Reports

W3C Certified HTML
Content Management System

W3C Certified HTML

Logo Design

5 Logo Design Concepts

Copyrights of the Logo

Stationery Design

Letterhead

Envelope

Business Card

Social Media Pages

Facebook Page Design

Twitter Theme Page

YouTube Page Design

Search Engine Submissions
$6320
$

1890
70% Discounted Price
What our Clients Say
See What our Customers have to Say about our Remarkable Design Services
Infinity Logo has pleased me with all the services and support. I had three ideas for my project and my work was done according to my expectations. All the alterations were made quickly and I am really satisfied with your work. Thank you so much for all the co-operation.

Elaine Bowles
I am so thankful to our team for designing such a mind-blowing web design. You have really exceeded my expectations. I am so glad that all my views were respected and my queries were solved. I will definitely refer you to my friends in UAE.

Sharon Crouse
Simply Awesome! I don't have words to thank your employees for putting up such an amazing web design. I am really happy to see my work done up to my expectations. Thanks a lot!

Kristen Herbert
Infinity Logo design has no doubt provided amazing services. I have worked with many other web designing companies but your work is no doubt the best. It was an easy web designing procedure with amazing results. Thank you for all the assistance.

Fred Chandler
Awards & Recognitions
We've been Honored & Recognized for our Outstanding Achievements in the Industry
When it comes to ecommerce and shopping cart development, our certified developers will bring the best of their expertise to create a flawless ecommerce website for you.
The Webby Awards honors Infinity Logo Design for the best web design in the industry for the year 2011-2012. Our designers efficiently establish your online business identity.
The Horizon Interactive Awards recognizes outstanding achievement by Infinity Logo Design in the category of web development and software integration for the year 2010-2011.
Honored with PHP certification, our professional web developers have the skills, knowledge, competencies and technical distinctions that are matched to real-world job functions.
Ecommerce - the future of businesses
Ecommerce, an online trading business, has captured the attention of many entrepreneurs and established firm as of late. The drastic increase of its demand is not sudden, but is a result of evolution of customers and markets over a long period of time starting from the early 90s. The sales, growth and success shown by the big shots of the ecommerce industry such as Dell, Amazon and ebay have contributed more to the attractiveness of this Industry.
Custom ecommerce websites are the centre of discussion of the young generation. These custom ecommerce websites come with deals and products that are quite easily accessible. For people who value time the most, custom ecommerce website is a platform where they can shop in a matter of minutes without the hustle of driving to a store. Custom ecommerce websites have taken over the conventional modes of commerce bringing speed and ease to the transaction being carried out.

The ecommerce industry is experiencing tremendous double digit growth each year. With this high demand of custom ecommerce websites, many ecommerce web development companies have emerged which claim to be the best in business. Many such companies have fooled innocent people into rendering their services and in return they provide them with nothing but dissatisfaction. It is therefore necessary for every person or a company (opting for an online business) to do extensive back ground research of the firm they are entrusting with their ecommerce web development.

The biggest dilemma faced by many custom ecommerce websites and businesses is that it's very difficult for them to differentiate their value proposition from that of competitor's. So now, everything from a product or service to a web design counts as a potential differentiator. Ecommerce web development requires sheer knowledge of the existing trends, expertise of different tools such as CMS, merchant and API Integration, and complete understanding of the offerings and values of the business.

Over the years, Infinity Logo Design has developed skills and expertise that make online store development look like a piece of cake. The designers and programmers at Infinity Logo Design are the best this ecommerce web development industry has ever seen. Many have entered the custom ecommerce web development industry, but failed to create an impact; mostly because they failed to understand the dynamics of this industry. By using Infinity Logo Design's services, a company can efficiently and effectively create an positive image of their services and products in the minds of their consumers that would no doubt leave a profound and everlasting impact.
Read More +